Upper glacial lake in Glendalough National Park
Our last few days in Ireland have been a whirlwind lesson in history. Saturday we went to Glendalough National Park, home of two glacial lakes that date back to the end of the last ice age, around 10,000 BCE.
Next, we visited a sacred burial site that dates back to 3000 BCE. Also on the trip was a tour of a monastic settlement that dates from the 6th century and the medieval city of Kilkenny, an Anglo-Norman stronghold.
Back in Dublin, the Gay Pride festival was still going strong, with thousands of rainbow-attired people dancing in the streets of Temple Bar. Things didn't settle down until about 4am Sunday morning. Sunday afternoon we went to Dublin's modern shopping district and ended the day enjoying live music at a tavern in Temple Bar.
The Brownshill Dolmen, a megalithic portal tomb
There is so much of the past here in Ireland, but people here seem eager for change. Dublin is becoming a city of immigrants, drawn to the prosperity brought on by the social media industry which has made its home here. One of the biggest floats in the Gay Pride parade was sponsored by Google.
In the last ten days we've met young people from all over the world: Brazil, Poland, Ukraine, Mexico, Spain, and England (yes, England) who have recently made their home in Ireland.
A round tower at the monastic "city" in Glendalough
designed to house treasure and keep it safe from
Viking and Anglo-Norman raiders
Tourism is still a major industry here, tying Ireland for better or worse to a romanticized past, but technology is the future for this country. According to IDA Ireland, the government agency for attracting investment to Ireland, 12,722 ITC jobs were created in Ireland in 2012 alone. For a country of only 5 million people, those are impressive numbers.
For such an old country, Ireland feels young and optimistic. They may still be singing "The Fields of Athenry" on tour buses and at football matches, but the younger generation here is not stuck in the past.
The Anglo-Norman castle at Kilkenny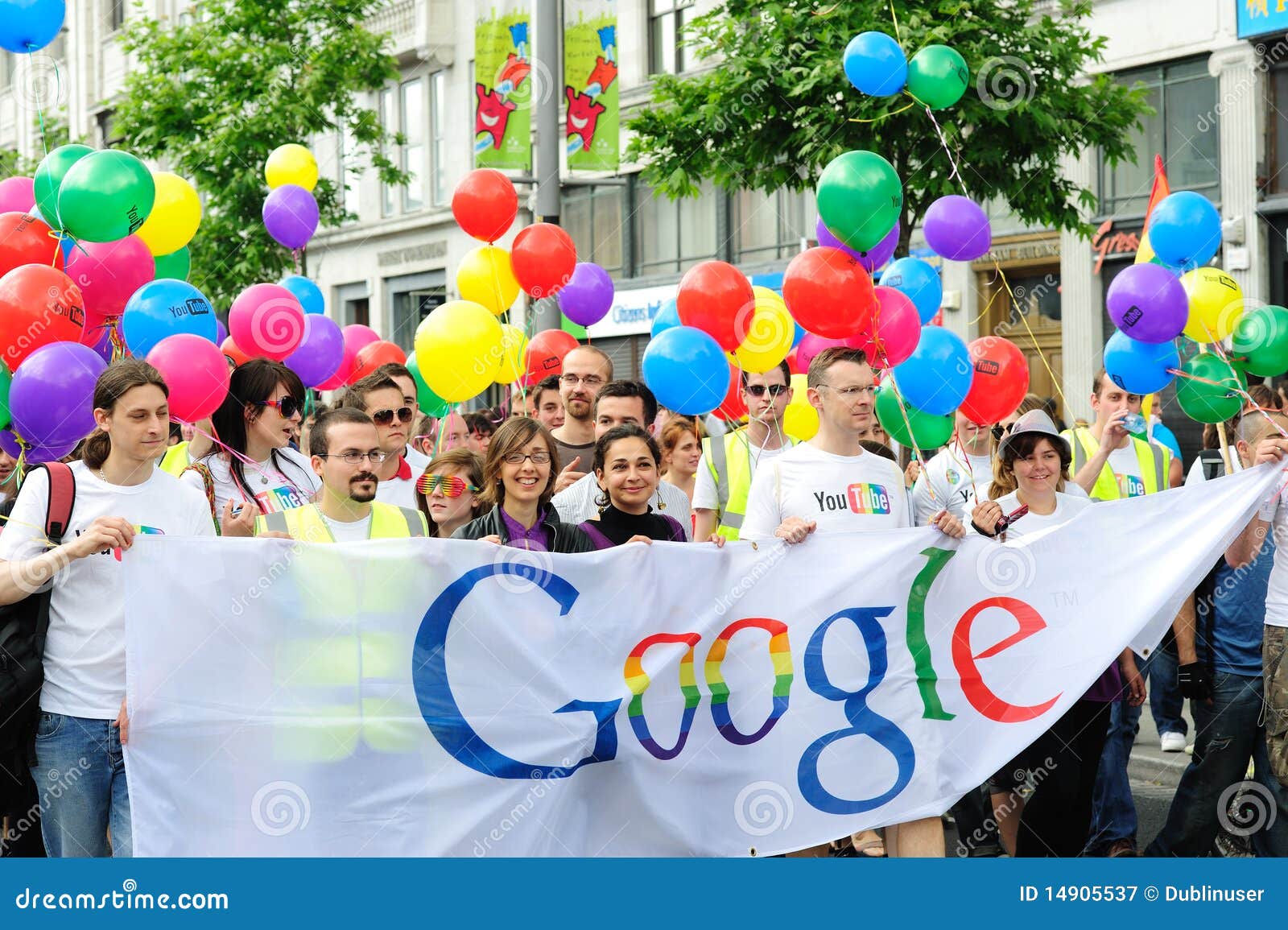 Google banner at Dublin Pride parade
image taken from dreamstime.com